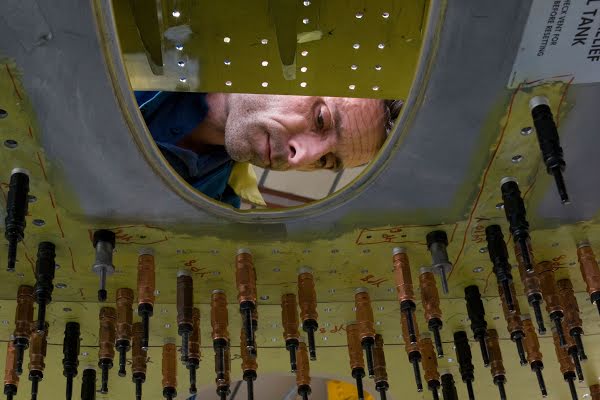 On Wing Composite & Structure Repairs
Sigma offers roaming structures teams to repair your complex composite and structures repairs onsite at your location. Rather than employing personnel on a full time or long-term basis, Sigma's team will come to you, manage the entire repair process, and ensure that your aircraft can meet scheduled turn around time (TAT).
A recent example is regional jet operator conducting heavy maintenance, with a 4-week TAT. During the inspection phase serious corrosion was found resulting in a large skin replacement, existing resources onsite meant that the HM event would need to be extended by 2 weeks to complete the repair. Sigma's expert team came and fully managed the repair ensuring the aircraft departed on scheduled departure date. A TAT extension for 2 weeks would have significant cost impacts related to both unproductive labour and aircraft downtime, Sigma managing the entire process resulted in significant cost saving for the airline.
This is applicable to both complex composite and structures repairs.